Education
University of Central Florida, Bachelor of Science in Business Administration
Major: Accounting
Minor: Computer Science
Graduated Summa Cum Laude


Certifications
Certified Public Accountant, 1983
Certified Financial Planner, 1999
Personal Financial Specialist, 2000
Specializations
Wealth Management
Retirement Planning
Business Planning Strategies
Legacy and Estate Planning
Risk Management
Philanthropic Strategies
Family/Marital Changes
Managing Special Needs Trusts
Education Planning
Portfolio Management
Retirement Plan Solutions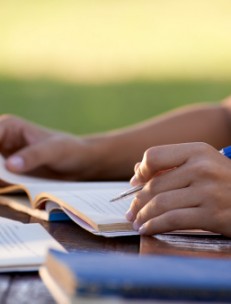 (One of the few professionals with all three certifications.)
Certified Public Accountant (CPA)
CPAs are licensed and regulated by their state boards of accountancy. Additionally, all American Institute of Certified Public Accountants (AICPA) members are required to follow a rigorous Code of Professional Conduct which requires that they act with integrity, objectivity, due care, competence, fully disclose any conflicts of interest (and obtain client consent if a conflict exists), maintain client confidentiality, disclose to the client any commission or referral fees, and serve the public interest when providing financial services.
Personal Financial Specialist (PFS)
The PFS credential demonstrates that an individual has met the minimum education, experience and testing required of a CPA in addition to a minimum level of expertise in personal financial planning. A PFS credential holder is required to adhere to AICPA's Code of Professional Conduct and the Statement on Standards in Personal Financial Planning Services, when providing personal financial planning services4. The PFS credential is administered through the AICPA.
Certified Financial Planner (CFP)
The Certified Financial Planner (CFP) designation is a professional certification mark for financial planners conferred by the Certified Financial Planner Board of Standards (CFP Board). A Certified Financial Planner is a professional who prepares financial plans for people. These financial plans often cover cash flow management, retirement planning, investment planning, financial risk management, insurance planning, tax planning, estate planning, and succession planning (for families and business owners).
A holder of these designations will operate as a fiduciary; a legal obligation of one party to act in the best interest of another.